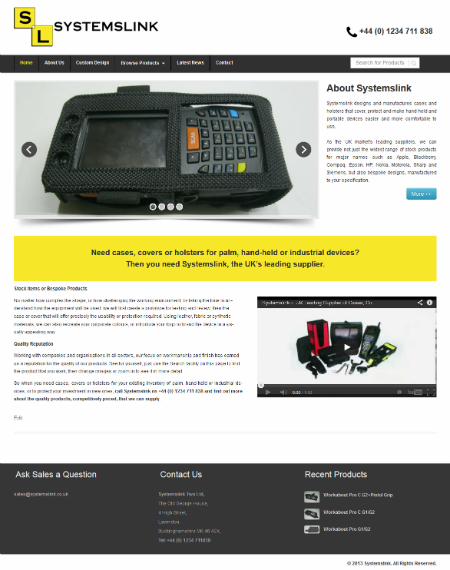 Our new website has been developed from the ground up to bring you an easier experience when visiting Systemslink.
Our catalogue of current cases and holsters are now searchable by part number, item name, category or brand.
We can still manufacturer and supply cases for older devices, please contact us for further details.
Click on the image's within the website for a larger view of the cases, holster's and strap's.